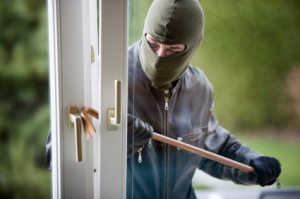 As if the scorching heat that's blanketing our region isn't enough to give Boston area homeowners nightmares, ongoing economic pressures and staggering unemployment has caused increasing numbers of people to turn to criminal activity.  These crimes are often crimes of opportunity: desperate people breaking into vehicles or homes (hopefully unoccupied!) to grab what they can quickly, in the hopes of selling these items for easy money.
Jewelry is a particularly attractive target, especially as the price of gold has recently topped $1,600/ounce – an all time record.
What can you do to keep your family safe?
Boston Locksmith Bulletin: Home Security
There are two ways that your Boston locksmith can help you keep your family and your possessions safe.  The first solution to consider is a home locking system. It sounds blindingly obvious, but the truth is that criminals in our society often prosper only because they can prey upon unlocked and unprotected homes.  Leaving your home unlocked, or locked inadequately, is an open invitation for criminals.  If you make it easy for people to steal from you, they will steal from you.
The best Boston home locking systems are designed to ensure that only you and your family members will be able to enter or exit your home.  Life is messy sometimes: breakups happen, and sometimes the people we held most dear aren't people we want to give access to our homes to anymore.  In these instances, your Boston locksmith will be able to re-key your system.  The old keys won't work anymore. The door you've shut will stay shut.  Talk about peace of mind!
Another idea to keep in mind is having a safe installed.  There are a wide range of safes, coming in all sizes to protect your valuables.  For gun owners, Boston gun safes offer the ultimate in safety and security.  Guns are often the target of thieves: protect your investment! Smaller safes are ideal for valuable jewelry, family heirlooms, and important documents.