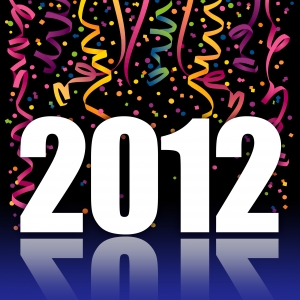 Can you believe it? It's almost New Year's Eve. 2011 has at long last come to an end. It's been a rough year for a lot of people. We're all hoping that 2012 is a better year! That's why we make New Year's Resolutions. By identifying those areas of our lives that need improvement and promising to make changes, we can create the future we want for ourselves.
The most common New Year's Resolution is to quit smoking.  Right after that, we're promising to lose weight, spend our money wisely, and break our addiction to reality TV. If one of your goals for the coming year is to keep your family safe, healthy, and happy, try one of these resolutions on for size:
Secure Every Entrance To Your Home
The simplest way to keep your family safer is to make sure every entrance to your home can lock securely.  Thieves, home invaders, and criminals of every persuasion look for easy opportunities.  Open doors and unlocked windows are exactly what they want! Garage entrances, basement doors, and other points of entry into your home also need to be secured. Make keeping doors and windows locked a new family habit.  If you don't have good locks on your doors and windows, your Cambridge locksmith can install them for you!
Do you rent? Let your landlord know about the many apartment security options that are available.  They'll be protecting their property – and your safety!
Learn About Home Locking Systems
Once upon a time, residential home locking systems were only for the rich. Today, that's not true.  Things have been rough out there for a number of years, and there's been a steady, and worrying, increase in crime.  Home invasions in particular are on the rise. These are violent desperate acts by violent, desperate people – the type of people you want to protect your family from! Make 2012 the year you learn about Cambridge home locking systems.  You'll be glad you did!