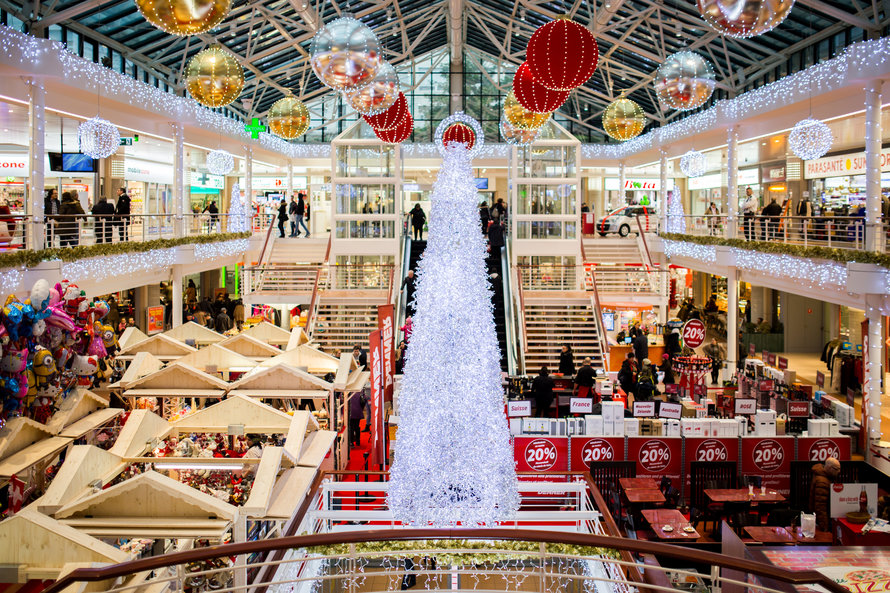 During the holiday season, businesses have the opportunity to increase sales like no other time of the year. Professionals are ensuring they've got enough in stock to meet increased demand and staff are working longer hours to accommodate holiday shoppers.
While business owners can look forward to this bump in revenue, they must also remember that the increased foot traffic makes it more difficult to spot shop lifters and thieves. Here are some tips to help get you through the holidays without incident.
1. Install Security Cameras
Chances are you have installed a security camera system throughout your building. If you haven't, now would be a good time to shop around for one. If you've already got one installed, take steps to ensure it's not only working properly but that it's capturing all areas necessary to prevent theft. For instance, if you regularly move displays or have large holiday décor up for the season, you may have created blind spots from your cameras. Take the time to review each camera's vantage point and adjust where necessary.
2. Monitor Employee Accountability
No matter the precautions taken when hiring staff there's still a chance that you're at risk for employee theft. To err on the side of caution, try a few of these tips:
Enact a buddy system: Schedule staff so that there's never only one person working at any given time. The more staff you have roaming your business the less likely it is you'll be a victim of employee theft.
Install a safe: There's more at risk than simply front of store merchandise. Keep important papers and cash in a business safe that only you and other trusted employees have access to.
Change locks: Disgruntled employees may see the holidays as an opportunity to exact their revenge on their former employer and if they had access to store keys you could be at risk for a break in. Rekeying your locks every so often will help ensure that any unauthorized copies will be all but useless in the future.
Install a master key system: Master key systems are perhaps one of the best ways to keep employees out of places they're not authorized to enter year round. A master key system is a hierarchy system where you can plan out which keys will access various parts of your building. This limits access to areas storing sensitive information or high value items only to authorized individuals.
3. Maintain Entries and Exits
You may have invested in quality doors and locks when first moving into your building, but when was the last time you performed a standard door maintenance check? Take a walk through your building and check for debris in door strikes which could prevent them from closing properly, verify that all batteries are still in good shape, check locking mechanisms and that all door closures are functioning. If any of these items are malfunctioning, you could be leaving your doors literally wide open for intruders.
If you're looking to lower your chances of theft during the holidays and are in the Boston area, contact Kenny's Lock for more information.