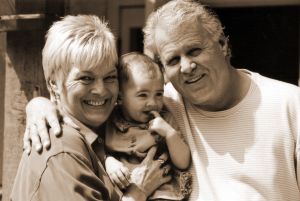 In a recent editorial in the Revere Journal, the Journal Staff applauded the move to increase the visible police presence, especially on Broadway. You can read the entire editorial here. One of the benefits cited as a result of the increased presence is a heightened sense of security enjoyed by the elderly and local business owners.
Our elderly friends and neighbors are particularly vulnerable to the criminal element.  Older people have historically been viewed as an easy target. If you're frail, in poor health, or simply can't move the way you used to, the thought of facing down a home invader or would-be thief becomes especially terrifying.
If the increased police presence on Broadway reduces the amount of criminal activity targeting the elderly, that's great news! Here are some other steps elders can use to help maintain their personal safety:
Secure Locks on Every Entrance
A simple way to improve home security for seniors is to make sure every door and window in the home locks securely.  Criminals look for easy access to their victims: an open door or window – or one with an easily forced lock! – is an invitation to them. If you(or your parents or grandparents) don't have good, strong locks on your doors and windows, talk to your Revere locksmith.  Having locks installed is a simple step that can provide tremendous peace of mind.
Business Security Concerns
Many of today's seniors are business owners and entrepreneurs.  When you have everything you own tied up in a business, you want to protect it. Your Revere locksmith has a range of security options available for the business owner, designed specifically to meet your needs.  Having a security system installed  helps deter criminals.
Revere Home Security Systems for Seniors
Having a home security system installed is simple and more affordable than you might imagine.