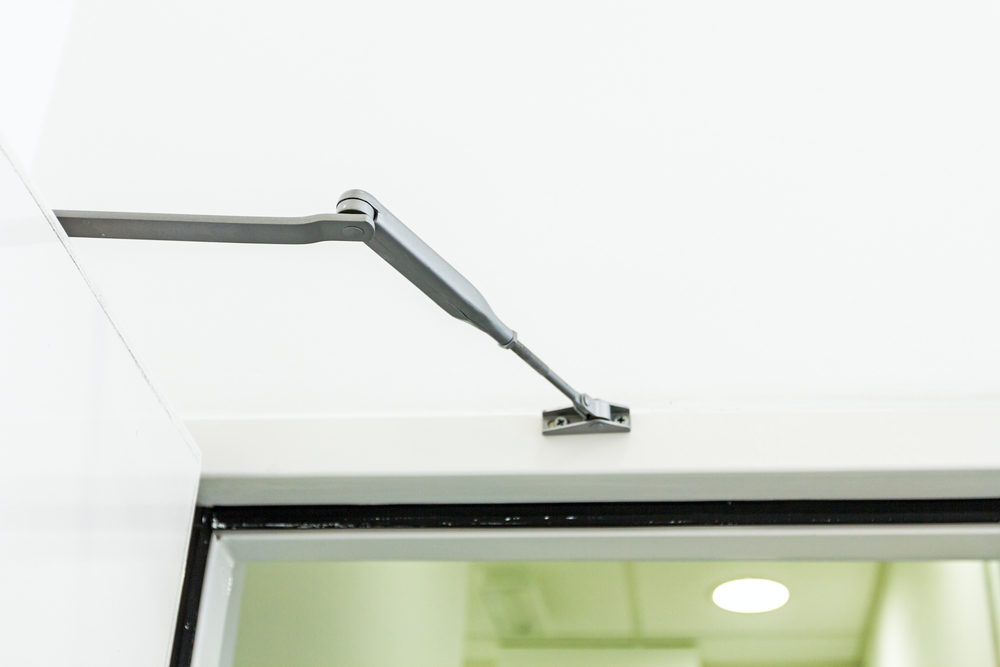 One of the most important mechanisms installed on your commercial doors is the door closer. Without a proper closer your doors could be slamming shut causing damage to the door and frame or not closing at all letting valuable energy escape and compromising building security.
To ensure you've got the proper equipment installed, follow these basic tips before deciding on a door closer.
Questions to Consider
First and foremost, you need to be able to answer these basic questions in order to narrow down your door closer choices:
1) How much traffic does this entrance see?
2) What is the size and weight of the door?
3) What are the backswing requirements?
4) Am I looking to outfit an interior or exterior door?
5) What is my budget?
These will help you determine which direction to start looking in.
Door Closers Based on Traffic
Some door closers are better for high traffic areas. A durable option is the overhead door closer – best used for medium to heavy traffic – and can be used on either interior or exterior doors. They're also the most common door closer on the market. The three main types of overhead door closers are:
Regular Arm
Installed on the outside of the door, this door closer juts out from the door frame, never laying flush with the door. However, this is the most power-efficient option available.
Parallel Arm
With an arm that sits parallel with the door when closed, the parallel arm option are most common in schools and commercial buildings as they minimize the opportunity to vandalize doorways. Keep in mind they're not the most power-efficient.
Top Jamb
If you've got a glass or aluminum door frame, a top jamb door closer is your best option. The spring loaded box which enables the door to close on its own is mounted on the face of the doorframe.
Heavy Duty Door Closers
If you've got a heavy traffic zone you may consider something a bit more heavy duty in which case a floor-spring or overhead spring closer would be more appropriate. This variety is not visible like the traditional overhead door closer, so if you're concerned about aesthetics this would also be a good option.
A floor-spring door closer is great for glass door storefront locations. Installed in the floor, the closer is fitted to the bottom of the door making it less visible. This variety will generally come with an option to leave the door propped open and just provides a more sleek look to your entryways.
Other Things to Consider
If you have automatic door openers you'll need to keep these in mind when choosing a door closer. Many automatic door openers have a closing mechanism of their own and installing more hardware on top of that may cause damage to your door.
Building codes will have an impact on the type of door closers you install. Every jurisdiction is different when it comes to building code requirements. Check with the Builders Hardware Manufacturers Association, American National Standards Institute and the American with Disabilities Act requirements. Each of these resources will keep you within code requirements.
Don't forget that just because your doors are now closing perfectly on their own that you still need to install locking mechanisms appropriate for your doors. The doors may be shutting on their own but you'd like them to stay that way!
If you're interested in equipping your doors with automatic door closers, contact a professional to ensure proper installment.