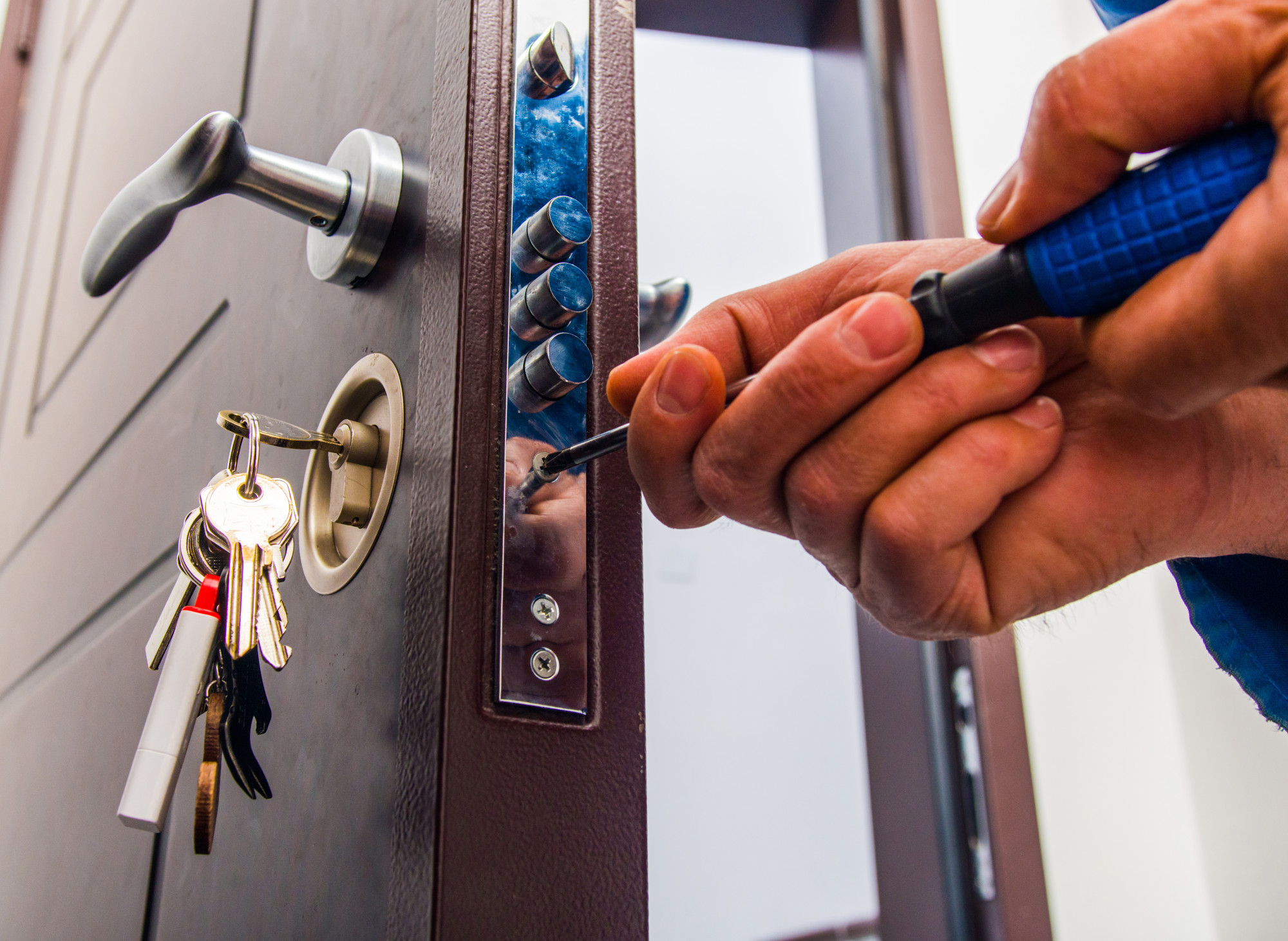 Here's the reality of things — all of the best guns, ammunition, and high-end alarm systems don't actually have the power to stop a determined criminal from kicking in your door.
The only thing between a crook and a successful breakthrough is a strong door lock. Most break-ins happen through the front door, and they're usually because of the condition of the lock. A weak lock almost guarantees the criminal's success.
You can't afford to place yourself, your family, and your business in danger due to a subpar locking system. That's why we've put together a list of some of the safest locks that you can buy that are sure to protect what matters most.
The Yale Premier Single Cylinder YH82: One of the Safest Locks on the Market
When it comes to locks, Yale is a well-known and trusted name in the business. They constantly create some of the strongest locks for both residential and commercial settings, and their Yale Premier YH82 doesn't fail to deliver.
The YH82 is a powerful single-cylinder deadbolt lock and one of the most successful ones made for standardized use. This lock was tested and stood up well to kicking, and also scored highest in standard locks against drilling.
If you need an affordable lock that will still take care of your property and family, the YH82 is something you need to look into.
The Schlage B660P: Leaving No Hope for Lock Pickers
Most amateur criminals prefer kicking in the door as their means of entry. The more sophisticated ones will use a lock pick to make a smooth entrance. They'll have a problem trying that with the Schlage B660P.
This lock has been tested extensively to withstand attempts against lock picking, so unless you're a professional you aren't getting past it. It also comes with strike plates that make it much harder for someone to damage it or kick it away.
Ultraloq UL3 BT: You Are the Key
Most locks have a keyhole that some professional lock pickers may try to get into. But what if you took away the keyhole and made yourself the key instead?
With the Ultraloq UL3 BT, you are the key to your home. This smart lock has wireless Bluetooth technology, and you can access your house by using a fingerprint reader or a customized PIN number.
With a fully digital touchscreen and smartphone compatibility, The UL3 BT is a lock made for the present and ready for the future.
We've Got You Covered
Now that you know some of the safest locks to buy for your home, you need to know where to go to get your locks and have them installed by the people you trust. Luckily for you, you won't have to look any further.
At Kenny's Lock, we dedicate ourselves to providing only the best locks for your needs. We offer a list of residential locks to choose from, as well as locks for businesses and other commercial use. We also offer professional installation services to install your new locks.
Ready to get started? Give us a call or send us an email so that we can help get you secure.