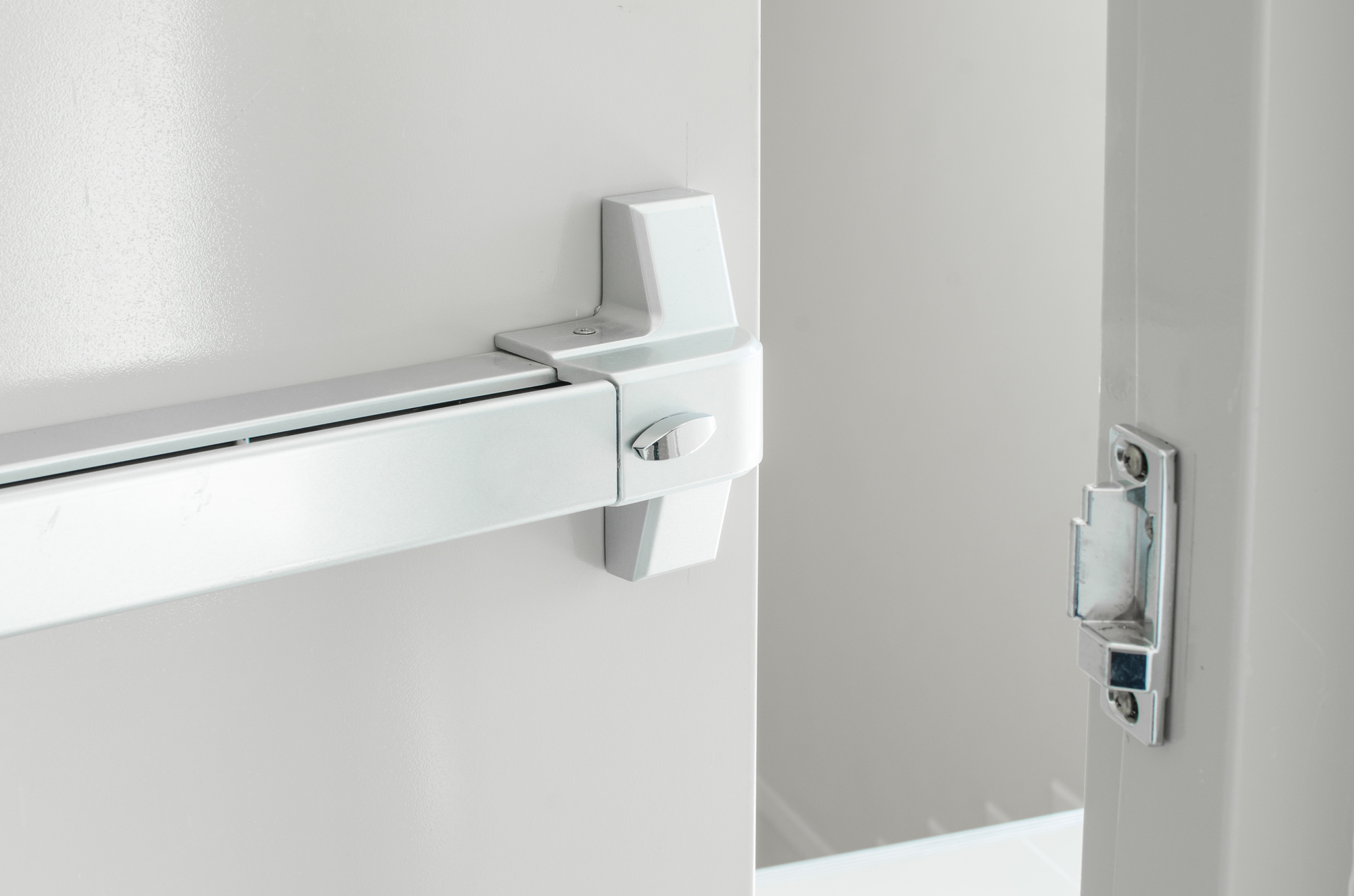 One of the things you probably haven't noticed when entering a business is the panic bar that many of them have.
These exit devices allow you to exit a building easily while limiting access from the outside. Panic hardware can be as simple as a bar across a door. Or, as complicated as alarms.
Fire exit hardware is a great safety feature to have on your business. But will require a professional locksmith to install.
Keep reading for some more information on this hardware.
Types of Exit Devices
There are several types of panic hardware.
Standard equipment is called an exit bar. You can find these in most commercial businesses. Some businesses use vertical rods to keep their doors locked. It's essential to limit entry but still allow for ease of exit.
Businesses must comply with fire codes when installing their new fire exit hardware.
Mortise style locks are tamper proof. It will require a single latch point. Vertical rods are mounted on the doors you wish to use as fire exits. Two rods will latch on the door, at the top and bottom.
Concealed vertical rods will be hidden within the door and must be installed by a professional.
Why You Should Have Them
Panic hardware is essentially a safety feature.
After several terrible fires that slaughtered hundreds of people, American law changed and forced businesses to have well marked and easily accessed exits. Doors could lock from the outside. But they would need to be exited easily.
Modern doors can be pushed through. This ensures the safety of your employees and customers.
It is crucial to put alarms on your doors so that you alerted to potential danger the moment they are opened. Pick alarms that may detect fire and smoke. There are even alarms that you can install in the door system that can alert you to carbon monoxide.
Put Some Extras on Your Doors
When it comes to safety and security, it's essential to choose a few extras to keep your doors effective.
Choosing entry alarms to alert you if the door is being opened is always a good idea. It's also important to make sure you install an automatic door closer. This will force the door to close quickly, as soon as it's opened.
There are also some key features you can choose from.
Restricted key systems will keep your keys from being copied. Master key systems will designate who can access specific parts of your business.
Choose a Professional Locksmith Company
Making sure your business can be exited quickly in the case of an emergency is essential.
When it comes to exit devices, you must determine what kind of locks you want on your door and how easily you want your business to be accessed from the outside.
Safety features like the panic hardware will give you peace of mind. And keep your customers safe.
If you wish to find out more about the types of commercial exit hardware your business could use, please contact us. Our professional locksmiths will provide competitive quotes.