We've all been there. You're getting home after a long, hard day and as soon as you push your car door shut time slows down. You helplessly watch as it slams closed, seemingly in slow motion, and every fiber in your being realizes it's too late. You've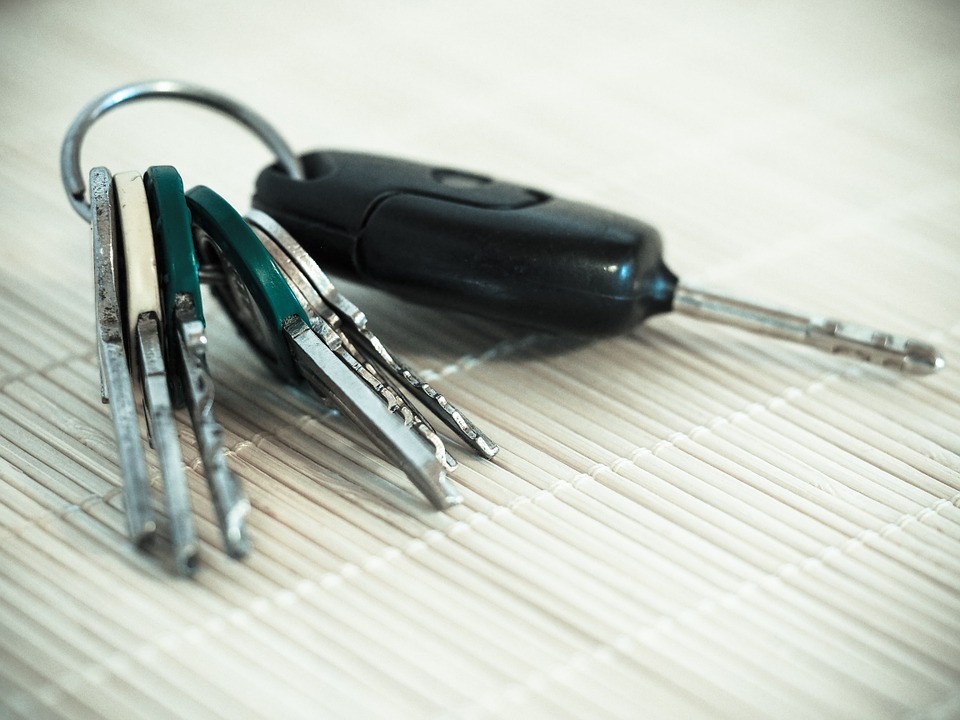 locked your keys in your car and you're stuck.
You have to hire to locksmith but you've never used a locksmith before. What types of questions should you ask? How do you know the person on the other end of the line is a safe, reliable locksmith and is charging you a fair price? Hiring a locksmith can be scary—you're hiring someone to not only help you out of a major bind but to do it while respecting your property and your personal security. That's a lot to put in the hands of a stranger!
Finding a professional and experienced locksmith is very important. In order to make sure you're getting the best locksmith here are some questions you should ask.
Are you licensed, insured, and bonded?
When you hire a locksmith, you need someone that you can trust but is also protected in case something goes wrong. A locksmith is going to be tinkering around some of your most prized and expensive possessions. If something were to happen, like a deep scratch in your car's paint job, an uninsured locksmith could potentially leave you with the bill. If a locksmith is working in your house and falls, it could be a lawsuit. Your best bet is to work with someone who is licensed, insured, and bonded.
Can you provide upfront pricing?
After dealing with the inconvenience of locking yourself out, the last thing you want to run into is an over or unfairly priced locksmith. Be sure that you're able to get an upfront estimate. Keep in mind, there are unforeseen circumstances that may occur after the locksmith arrives. Sometimes jobs are trickier than anticipated and there may be additional costs, but a good locksmith will be able to give you a price estimate over the phone. If additional costs are necessary, always ask for the total cost estimate before any work begins.
Are you local?
If you're in a pickle, chances are you don't want to wait around for someone to drive from clear across town to help you out of it. Find out if the locksmith is local either by checking their website for an address or simply asking the representative over the phone. It's a major plus if they've got a storefront but in many cases, locksmiths operate on a mobile basis, which is perfectly legitimate. But, find out if they restrict themselves to a specific area of town or if they've got a fleet to cover a larger area.
Do you work with transponder chip keys?
About 70% of cars on the manufactured today are accessed by transponder chip keys. Transponder chips are standard on most newer cars, but not every locksmith has the skills needed to replace them. If you've locked your keys in the car and have a car that uses this type of entry system, you must find a locksmith that can work with transponder chip car keys. Our locksmiths have a large inventory of factory original and after-market automotive keys including plated brass, steel, nickel silver, plastic headed, wallet keys, valet keys, PATS keys, VATS keys, and transponder keys.
What are your hours of operation?
Once you've checked out the reputation of the company you'll want to verify that they're available to you day or night. Emergencies aren't restricted to daylight hours! Be sure that the company you've chosen is able to provide you with emergency or off hours contact information and that they can provide you an estimate on turnaround time.
The most important thing you can do when it comes to choosing a locksmith is to find a locksmith before you need one. If you're considering changing your locks or installing a safe, call a professional locksmith who you know you can trust before you find yourself locked out of your house or car. Find a locksmith you're comfortable with and keep their contact information handy in case you ever find yourself on the wrong side of the door. If you find yourself in a bind, give us a call or fill out a form for an estimate on your locksmith needs.