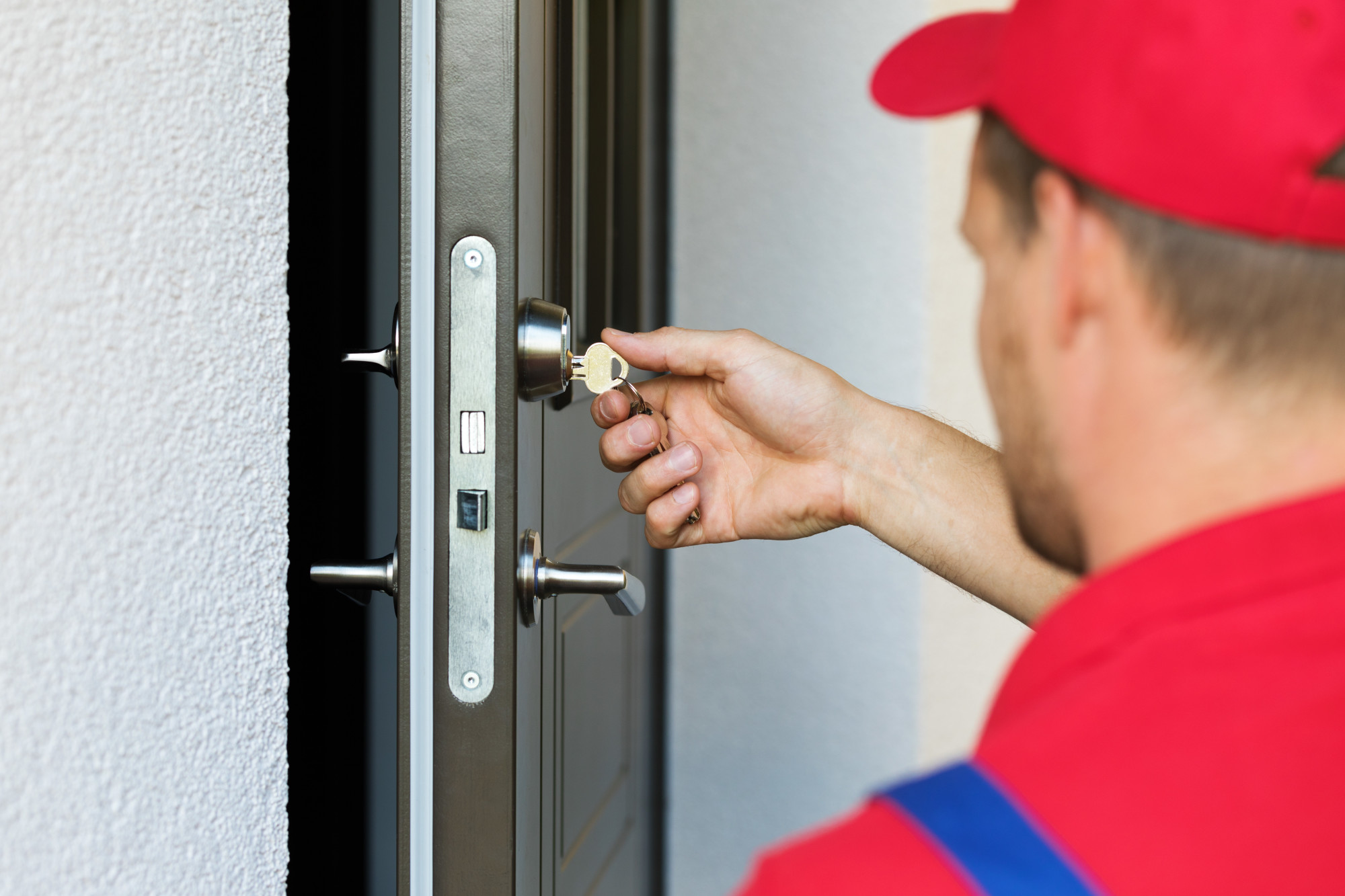 If you've ever locked yourself out of your office or needed help with key access, you've probably called a locksmith. But commercial locksmiths do a lot more than open locked doors. They're professionals who help keep homes and businesses safe.
Locksmiths are skilled artisans with a rich history. They've been around nearly 4,000 years. The technology they use has changed over time, but they're still as essential as ever to the safety and security of your property.
What Is a Commercial Locksmith?
Commercial locksmiths install and repair security doors and locking systems. A locksmith can change the combination of a safe, install keyless entry systems, or make new keys.
Here are some of the many things commercial locksmiths do for commercial customers.
Entry Control Systems
Electronic entry systems with keypads or access cards help keep businesses secure. An experienced locksmith can help you select and install the right products.
Cut Keys
One of the most common commercial locksmith jobs is cutting keys. Cutting a key means the locksmith starts with a generic or blank key and cuts the different grooves to fit the lock of a vehicle, building, or window.
Repair and Replace Locks
Sometimes locks become damaged and need to be fixed or replaced. A commercial locksmith can repair or replace door locks, window locks, and components of a keyless entry system.
Emergency Access Services
Suppose you leave your office keys in your office or another location without easy access. Locksmiths can get you back inside! They can also reprogram electronic keys or make a new key for your lock.
How Can a Commercial Locksmith Help My Business?
A property crime, including break-ins, occurs every 3 seconds. If your business is a victim, you could lose money, equipment, and important documents or files. The first line of defense to keep your business safe when you're away is a commercial locksmith.
You may be asking yourself, "how can I find a commercial locksmith near me?" Kenny's Lock has served Boston area businesses for three decades. We can help protect your business with the right combination of locks and locking systems.
How Much Does Working With a Commercial Locksmith Cost?
The cost of a commercial locksmith varies based on the type of service you need, the products you select, and the amount of time required to complete the work. Your locksmith can give you a detailed estimate to help you set a budget.
Kenny's Lock offers free quotes in as little as ten minutes for most commercial services.
Keep It Safe and Secure
For more than 30 years, Kenny's Lock has provided complete locksmith services. Our experienced security specialists can help you select the right door and lock systems. And if you find yourself locked out of your office, we should be your first call.
If you're looking for a commercial locksmith in or near Dorchester, MA, request a quick quote from us. We can rekey or replace a lock, provide master key services, and help you keep your home or business secure.