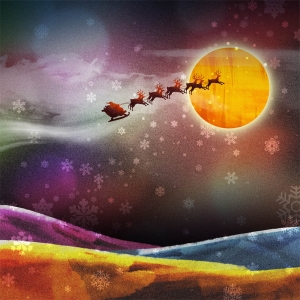 Happy Holidays to one and all!  Right about  now, Santa is loading up his sleigh and preparing to deliver presents to children all around the world.  If you'd like to see exactly where the big guy is, check out the NORAD Santa Tracker! Kids love this, and for many families, checking out Santa on NORAD is a treasured holiday tradition!
We wish you the very best of a safe and joyous holiday season! May your be surrounded by family and friends, and every day be filled with love and laughter. Thank you for your business and support throughout 2011: without you, our customers and friends, none of this would be possible! We look forward to being your Boston locksmith in 2012.
We hope your holidays are totally free from life's aggravations – but sometimes, life does happen. The hustle and bustle of these busy holiday days makes it all too easy to lock the keys in the car. Holiday travel is prime time to lose your car keys. If you need replacement car keys, your car locks aren't working, or have lost the keys to your car, call us! We are your AAA authorized locksmith. Let us make your holidays stress free with fast, reliable responses to your emergency locksmith needs!