24 Hour Access to Your Personal Documents and Valuable Possessions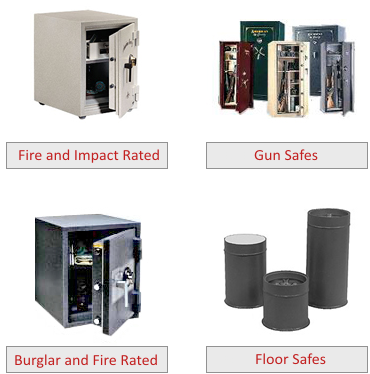 With the price of Safety Deposit Boxes rising and the inconvienient hours offered at banks a home or office safe is an excellent alternative. Home and office safes provide you with 24 hour access to your personal documents and valuable posessions.
UL Rated
Our safes are UL rated for fire and or burgular protection. All safes that we carry can be delivered and installed. We have a wide variety of safes to choose from. Come see our selection and let us help you make the appropriate choice.