PATENT PROTECTION OFFERS THE ULTIMATE IN KEY DUPLICATION RESTRICTIONS.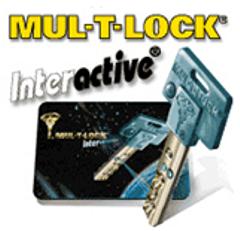 Businesses in Dorchester, MA can help restrict access to their building or certain parts of their building with Restricted Key Systems that are affordable and that offer comprehensive restriction and security. Here's how.
A Restricted Key System is designed to only allow a key to be used on specialized locks. No specialized lock, no specialized key, no entrance. In this way, you grant access only to certain areas to certain people while giving general access to employees.
Do You Wonder Who Has Access?
Have you wondered if your keys are unique to your facility? Who else has access to the key blanks? The truth is when you contract with high-security cylinder manufacturers that offer patented key control, they can guarantee where your key is used. Because all high security patented keys are different in some uniquely patented way, there are different restrictions on their use by the licenses.
Patented keys are guarded and protected by the manufacturer that holds that patent. These manufacturers license locksmith dealers, distributors, and end-user facilities to store and cut their own keys.
PATENTED KEY-SYSTEMS Can Be Affordable for Dorchester and Revere Businesses
If you compare a standard cylinder to a patented high-security cylinder the list price is usually double but the difference is astronomical in benefits. Most high-security manufacturers produce cylinders that will retrofit your existing hardware. This expense is then limited to the key cylinder. The manufacturers contracts give you the option to phase in the cylinders over three to five years so that your normal maintenance budget can absorb the conversion and sensitive areas are protected immediately.
EXTRA DURABILITY
There is nothing worse than to invest in a new key system for your Dorchester businesses only to have the keys bend, twist, and even break during normal use. High-security keys inherently are thicker, larger, and are more durable than their counterpart standard keys. Several manufacturers of these high-security keys guarantee their keys for the life of the key system against key breakage.
DOES YOUR EXISTING KEY SYSTEM MEET ALL OF THE DEMANDS OF SECURITY AND MAINTENANCE?
When you review your current or potentially new system, look for these questions to be answered. Do I have future expansion built into my keying system? A good rule of thumb would be a minimum of twenty-five percent of your current system. Do I have the correct level of master keying for our needs? Is there cross keying in the system that could cause us a liability problem? Cross keying is when two or more individual keys operate in the same lock cylinder. Cross keying should always be kept to an absolute minimum. Your system designer can tell you where cross keying appears in your system.
YOUR KEY SYSTEM SHOULD ALWAYS BE A SERIOUS UNDERTAKING.
Deciding whether to use high-security, patented technology or a combination of each is your first decision. Your first concern should always be the safety of your employees and visitors. Next in line is the security of your facility and everything contained within. Using physical key control will ensure a safe secure working environment. Always remember the rule of ones — For every one thousand unauthorized key duplications you will have one hundred minor incidents, and from those, you will have ten major violations that will result in one catastrophic liability problem. Stop key control problems early by setting up good standards in key control.